I recently purchased an iXopy X100 from AliExpress to play around with RFID and NFC tags.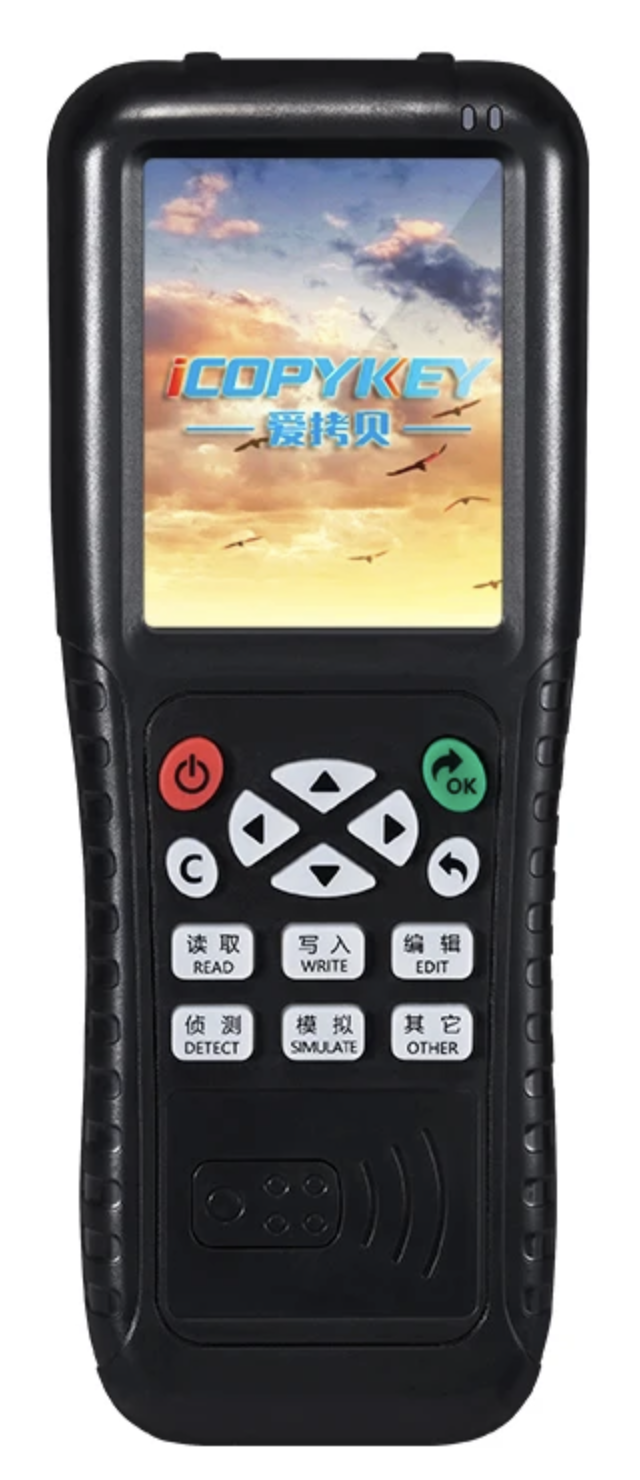 I received version "Ver:10-10 220718-221126", supporting common RFID / NFC frequencies:
125 kHz - RFID/NFC Low Frequency (LF)

Proximity cards; ISO10536, T5577, TK4100 / EM4100

13.56 MHz - RFID/NFC High Frequency (HF)

Smart Cards; ISO1443, ISO15693
It also claims to support the following frequencies that I do not recognize:
175 kHz, 250 kHz, 300 kHz, 375 kHz, 500 kHz, 625 kHz, 750 kHz, 875 kHz, 1000 kHz
My first impression of this iCopy-X100 is good - it reads and writes my LF cards (T5577) as well as HF cards (Mifare Classic 1K). I have not connected it to a computer yet.
---
Back to RFID / NFC